Check out our new Automatic Flying Probe Tester!
It just added to the Assembly Division to improve thru-put and to add to our testing capabilities.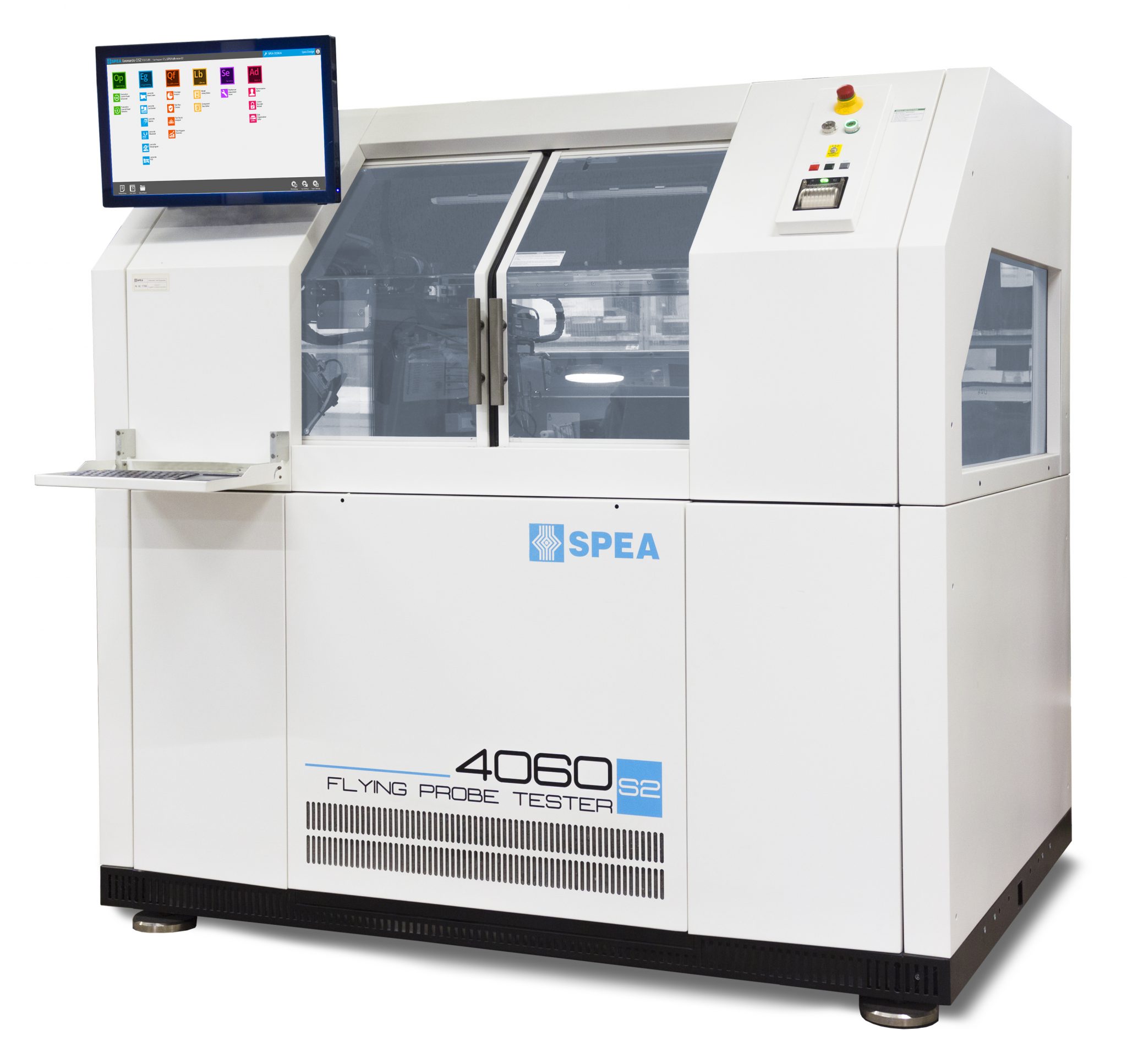 The SPEA 4060 Automatic Flying Probe Tester is a Multi-Mode Dual-sided Probing tester. It was constructed using structural steel in Italy. This tester can be used for Micro-SMDs and flexible circuits as well as the traditional standard circuit boards.
Key Features
DUAL-SIDE FLYING PROBING: Four top-side and two bottom-side moving heads make 4060 S2 able to perform flying probe tests on both sides of the board simultaneously, increasing throughput and test capabilities.
Large testing board area: 39.4" x 24"
BOTTOM MULTI-PROBE FLYING HEADS: In addition to electrical probes for electrical tests, the two bottom multi-probe flying heads can move high-speed power probes, support rods, hi-res cameras, multi-probes, laser & LED probes, and electro scan probes, covering the most comprehensive test needs.
MULTI-MODE PROBING: While using the 4 top-side probes to perform flying probe tests, a bottom moving platform can be used for bed-of-nails fixtures, multiple high-current power supplies, digital I/O, high-speed signals. The dynamic planarity supports allow you to reliably test large and thin boards, avoiding PCB vibrations due to probe strokes.
Video brouchure of the SPEA 4060: https://youtu.be/lSNI2OTGOEE