Check out these 2 new Excellon Drill machines!
We just added to the PCB Fabrication Division to improve thru-put and to add to our existing capabilities.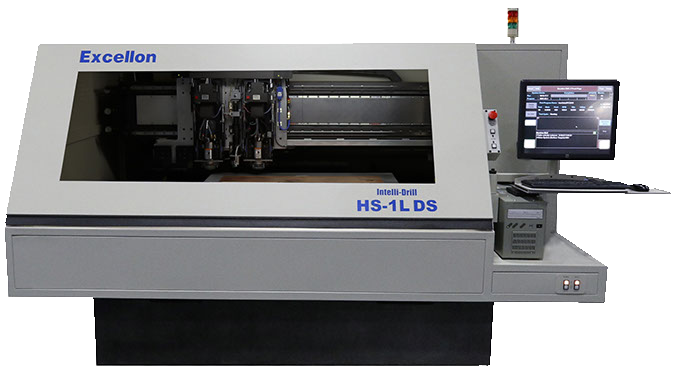 The Excellon HS-1L DS Intelli-Drill is a single station, dual spindle high-speed precision drilling, and routing system. The dual spindle configuration consists of both a high-speed driller spindle and a high torque routing spindle for maximum flexibility. Designed with extended axis travel, the platform is well suited for large panel applications such as backplane drilling. A linear motor drive system, internal layer inspection capability with "best fit" alignment algorithms, and precision depth control are combined on a single platform to meet the demanding requirements of today's electronics industry.
Single station, two spindle precision driller/router
Linear motor drive axes for speed and accuracy
Precision surface contact depth control
Large work area (42" x 32")
Auto-zoom and focus camera system with internal layer inspection capability
Advanced multi-point alignment algorithms yielding optimized registration for tight tolerance processes
Integrated Data Management System: Maintains internal layer registration data and provides facilities to output custom reports for post analysis and process improvement
Easy to use CNC-7 user interface with built-in diagnostic utilities and facilities for remote diagnostic support